Администратор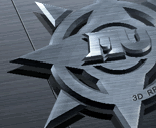 Регистрация: 11.12.2005
Сообщений: 1,491

Дроп предметов
---
Дроп важных предметов

Abyss Stone - Abyss
Vulcanus Crystal - Vulcanus

Ancient - Fire Golem (Lands of Trial)

Condor Flame - Phoenix of Darkness (Icarus)
Loch's Feather/Crest of Monarch - Icarus
Dark Raven Spirit/Dark Horn Spirit - Kalima7
Spear (mono) - Hell Maine (Aida)
Moonstone ring - Kanturu Remain
Splinter of Armor/Bless of Guardian - Crywolf

Gemstone - Raklion/Forgotten Barracks
Jewel of Guardian - Kalutan1/Kalutan2

Jewel of Creation - Награда за BC
Jewel of Guardian или Gemstone - Награда за СC
Jewel of Chaos - BC/DS/CC/Golden/Event Merchant

Cherry Blossom Play-Box - Lorencia/Noria/Devias/Elbeland/Dungeon

Дроп

Сила монстров и новый дроп располагаются в последовательности:
Forgotten Barracks -> Raklion -> Kalutan1 -> Расширенный Raklion -> Расширенная Aida -> Расширенный Swamp -> Kalutan2

Forgotten Barracks:
Dragon Knight, Venom Mist, Sylphid Ray, Volcano, Sunlight, Aura.
Bone Blade, Explosion Blade, Soleil Scepter, Sylph Wind Bow, Grand Viper Staff, Aura Staff.

Raklion:
Aqua Dragon (DK), Balrum (DK), Castle Mage (DW), Hermetic (DW), Guild Master (MG/HU), Vest (MG/HU), Flax (DL), Tatter (DL), Suntwist (ELF), Nerubia (SU/SL).

Kalutan1:
Kastanic (DK), Bloody Tallum (DK), Cyclone (DW), Hateful (DW), Fenrir (MG/HU), Kundun (MG/HU), Haiberg (DL), Sky Guard (DL), Vicus (ELF), Feldrago (SU/SL).
Avadon Shield.

Расширенный Raklion (Ice Giant):
Drevetic (DK), Nightmare (DK), Drake (DW), Elemental (DW), Crimson (MG/HU), Merciles (DL), Icy (DL), Zandala (ELF), Mutana (SU/SL).
Amazon Sword, Forgotton Sword, Wave Sword, Dreva Sword, Bastard Blade, Rade Blade, Flameber Scepter, Miracles Scepter, Balram Bow, Auretic Staff, Glaiw Stick, Soul Stick.
Tower Shield.

Расширенная Aida (Witch Queen):
Olimpus (DK), Rome (DK), Peafow (DW), Elegant (DW), Starfire (MG/HU), Hellgate (DL), Avery (ELF), Savage (SU/SL).
Samurai Sword, Claymore Sword, Damascus Blade, Great Holy Blade, Dark Legion Scepter, Dusk Scepter, Carnage Bow, Saint Staff, Orichi Stick, Dark Legion Stick.
Tower Shield.

Расширенный Swamp (Blaze Napin):
General (DK), Eternal (DW), Vital (MG/HU), Quartz (DL), Holy (ELF), Omega (SU/SL).
Heaven Sword, Dark Archangel Sword, Abaddon Blade, Valhalla Scepter, Dark Nail Bow, Tallum Staff, Persona Stick.
Grace Shield.

Kalutan2:
Flyer (DK), Nightsky (DW), Stone (MG/HU), Striker (DL), Dark Beast (ELF), Arcane (SU/SL). Все части сетов, за исключением Armor.
Nightmare Sword, Ice World Sword, Dark Ice Blade, Tsurugi Scepter, Hunter Bow, Infernus Staff, Icarus Stick.
Crystal Shield.

Босс Kundun:
Все socket сеты, оружия и щиты предыдущих сезонов.

Босс Selupan:
Beuroba Spear, Chroma Ticks Staff, Raven Stick, Air Lyn Bow, Stryker Scepter (используется в рецепте новых Scythe).

Босс Erohim:
Mechanic Sword, Creator Blade, Berserk Scepter, Angelic Bow, Dynasty Staff, Phantom Stick.

Босс Nightmare, Maya Hands:
2хDemon, 2хSpirit of Guardian, 2хRudolf Pet.

Босс DarkElf, Balgass:
5xClaw of Beast.

Босс Crystal Knight:
Doom Shield (используется в рецепте Absolute Shield).
Flyer Armor (DK), Nightsky Armor (DW), Stone Armor (MG/HU), Striker Armor (DL), Dark Beast Armor (ELF), Arcane Armor (SU/SL).

Босс Lord Magnus:
Broken Epic Sword, Broken Epic Blade, Broken Epic Scepter, Broken Epic Bow, Broken Epic Staff, Broken Epic Stick.